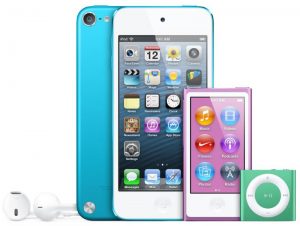 In 2012, a video clip of a man named Henry who has severe dementia went viral. It was spectacular because he was reawakened after listening to Cab Calloway – one of his favorite musical artists. The video came from a documentary called Alive Inside: A Story of Music and Memory, which is based upon the healing power of personalized music.
Music is linked to personal memories. Our brains are hard-wired to connect music with long-term memory. Simply hearing favorite songs from youth can bring back memories of a first love or specific life event.
People with severe dementia benefit from music's ability to tap into an individual's emotional recall. A person suffering from Alzheimer's has trouble recalling names, places and facts, but can recall memories from their youth. Favorite music or songs can trigger memory and connect personal experiences to that song which provides therapeutic benefits such as calming chaotic brain activity and enabling the listener to focus on the present moment allowing them to regain a connection with others. There is no cure for Alzheimer's, yet regular users of a personalized music program will be more alert, engaged and conversant.
Maplewood has embraced the "Music and Memory" therapeutic program which has been known to bring life-changing benefits to those with cognitive and physical impairments. These benefits include:
• Individuals who display low communication skills begin to talk or become social.
• One who is depressed may feel happier.
• A person who has been less mobile may experience increased physical activity.
• Individuals are more cooperative, attentive and willing to accept care which enables more person-centered care.
• Because individuals are calmer and less agitated, sundowning (confusion and restlessness) is often reduced or eliminated.
• Those who listen to pleasurable music can reduce pain levels by more than 20%.
• Family and staff are able to connect in a more meaningful way with residents
Music and Memory is a personalized music program which utilizes iPods and is making a positive impact for a majority of residents living in care facilities. Maplewood Health and Rehabilitation Center – a 120 bed facility, located in Sauk City, WI, currently has 10 iPods to be used in this program and is looking for more so it can reach all its residents. Instead of filling the landfill with an old style iPod that was replaced with a smart phone or the latest and greatest model, consider donating your old iPod to Maplewood.
"Any unused iPods that are lying around your home will work. We are most interested in collecting any type of well-cared-for iPod and its charger. The iPods collected will be wiped clean of any music, restored to factory settings and put to good use at Maplewood. If you don't have an iPod to donate and want to donate money, all funds collected will be used to purchase iPods and music from iTunes.", explains Patty Spurgeon one of Maplewood's certified Music and Memory technicians.
Call Patty for more information, 608.643.3383 or feel free to drop off your gently used iPods & chargers at Maplewood of Sauk Prairie, 245 Sycamore St., Sauk City, WI.