Physical Therapy in Sauk Prairie
Experiencing pain or dealing with a painful condition can be very difficult.  Some may go through long term pain from a chronic problem while others may be trying to live with pain that started with a recent injury.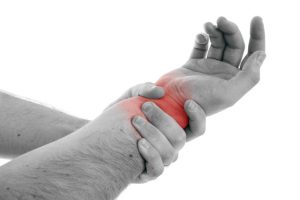 Either way, there are times when your pain can be improved or resolved with the help of a physical therapist.  Often, physical therapy and rehabilitation is utilized in conjunction with treatment from your medical provider.
How Can a Physical Therapist Help With Pain
Pain is often caused when joint, tissues, or nerves have been irritated in some fashion.  New injuries, like a sprained ankle, can cause swelling and irritation in the area leading to pain.  Chronic conditions, such as arthritis, can cause inflammation in the area of a joint also causing discomfort.
Physical therapists can help with painful conditions by evaluating a patient, getting an understanding of what is causing the pain, and providing customized rehabilitation services to improve or resolve the problem.
Physical therapy involves providing specialized treatment such as improving flexibility, reducing spasm, decreasing inflammation, or educating the patient in proper movement and prevention techniques.
In addition to manual therapy provided by the physical therapist, you may also receive passive therapies such as ice, heat, ultrasound, or muscle stimulation.
Conditions Often Treated With Physical Therapy
There are many pain conditions that are treated with physical therapy.  Here are some of the common conditions that are treated, but certainly this is not a complete list.
Conditions treated include:
Neck pain
Low back pain
Shoulder injuries
Carpal tunnel syndrome
Bursitis
Hip tendinitis
Knee pain
Ankle sprains/strains
Post surgical pain
Where to Find Physical Therapy in Sauk Prairie
If you have any of the conditions that were listed above or you have another painful condition that you'd like to have treated, call Maplewood of Sauk Prairie to speak with our Physical Therapy department.  You can also speak with your health provider and ask that they refer you to us for treatment.
We will set up a treatment plan for you and will work with your health provider every step of the way.  Call us at 608-643-3383 today.